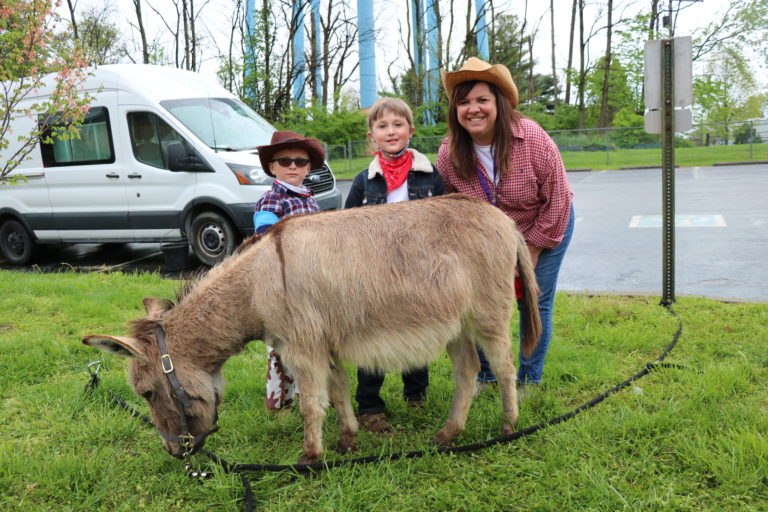 I am excited to welcome you to our school family.  
At Bardstown Early Childhood we provide a unique learning environment that is designed with children ages 3 to 5 in mind.  From our preschool size furniture to our amazing hands on learning experiences, your child will  have so much fun this year!
Our teaching staff works  hard to provide meaningful learning experiences that will challenge, motivate, and make your child think.  In the three hours that your child is with us each day, we will work in both large and small groups, we will eat a meal together, learn through centers, and strengthen our motor skills.  In addition to academic goals, we  work on social and self help skills that will also achieve kindergarten readiness. And the best part?  We do it all through play and hands on experiences!
In addition to the learning that takes place in the building, your child will have the chance to learn outdoors through our playgrounds and outdoor classroom.  We take advantage of local resources by inviting  guests to share talents and information as well as go on field trips to help learning come to life.
We believe that communicating with our students' families increases the overall effectiveness of our program.  Each family will receive a monthly newsletter as well as weekly snapshots of what we are doing.  You can also connect with us on our website, Facebook page, and an Instagram account.  I post lots of pictures, so please be sure to like and  follow us  to see your child in action!
Inevitably, every year, I have parents nervous and worried about sending their child to preschool, and that is a completely natural way to feel.  After-all, for many of our students, this is their first experience away from family.  If you only hear one part of this message today, I want you to know that at Bardstown Early Childhood, we love kids!  We will give hugs, we will encourage, and we will love your child.  We know that there are many other places your child could be, and we are so grateful that you have chosen to trust your most prized possession to us.  We  promise your child will be safe, well cared for, and loved while at school. After-all, you are now part of our school family!
We are looking forward to seeing you soon.
Michelle Sharp
Principal